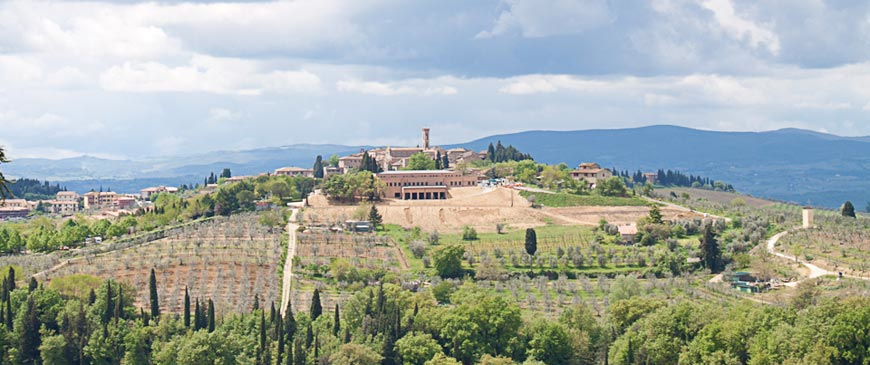 MILAN, THE LAKES AND TUSCANY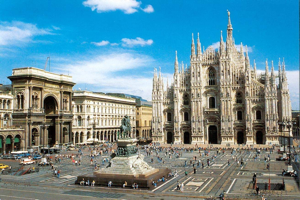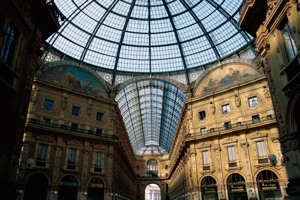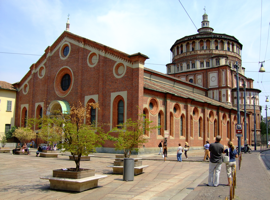 DAY 1

Arrival
Flight into Milan, transfer to the hotel.

Time to enjoy the city and its attractions. Do a spot of shopping or enjoy a visit of the Duomo, the Vittorio Emanuele Gallery and Piazza delle Grazie. You may also take the time to visit Leonardo's 'Last Supper'.

Dinner suggestions:
Nobu
Japanese fusion. Nobu is probably the most frequently requested restaurant, thanks to it's famous owners: Giorgio Armani and Chef Nobu Matsuhisa.

Overnight Suggestion: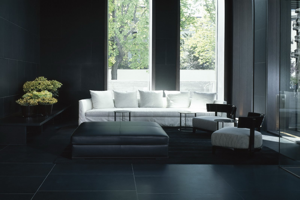 Bulgari Hotel, Milan

On a private street between Via Montenapoleone, Via della Spiga, La Scala and the Accademia di Brera, in a tastefully renovated 18th-century Milanese palazzo is the Bulgari Hotel Milan, situated in the cultural and commercial heart of a city that, behind its austere façades, hides delightful and unexpected courtyards and green spaces. One such space is the Bulgari Hotel's 4,000-square-meter private garden, a natural extension of the nearby Botanical Garden, a restorative oasis of serenity and relaxation in the midst of Milan's busy pace.

http://www.bulgarihotels.com/en-us/milan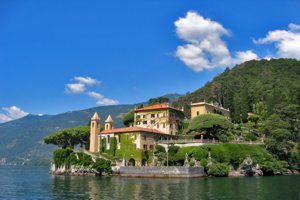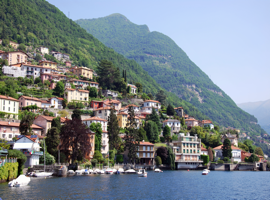 DAY 2

Morning:
Ferrari delivery and car hand-off.



Drive 50 KM to
Como

Como
is the main supplier of silk for Milan's fashion houses. Once you penetrate through to the atmospheric historic centre, it is a very pleasant town where a spot of window shopping and elegant lunch is 'de rigeur'. The Duomo, in the heart of the pedestrianised centre is strikingly beautiful and artistically significant as it seamlessly blends elements of Gothic and Renaissance architecture. Well worth the trip to Como on its own.

Lunch Suggestion:

"Il Solito Posto", a fun local trattoria.

Afternoon:


Drive 50 KM to Cernobbio and
Villa d'Este
Evening Suggestion:

Dinner on the terrace overlooking the lake.

Overnight Suggestion: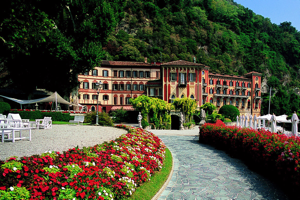 Hotel Villa d'Este

In 1568 Tolomeo Gallio Cardinal of Como built a Villa named Garrovo as his private residence. It was owned in succession by a ballerina and a Napoleonic General, a Queen without a crown who renamed it Villa d'Este, a Russian Empress and minor aristocrat. In 1873 it was transformed into a hotel. The Villa boasts sumptuous gardens with statues, fountains and grottoes and an extraordinary degree of interior opulence, with delicate stucco work magnificent frescoes, marble, ornate mirrors and any amount of gilding.

http://www.villadeste.com/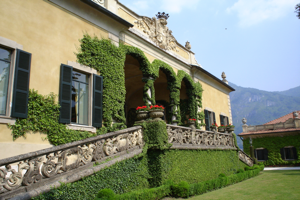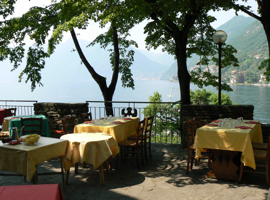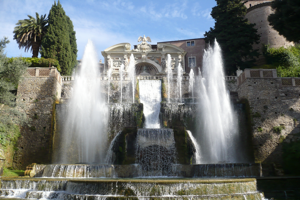 DAY 3

Morning:
An outing on the lake perhaps?
Through the hotel a private launch can be organised for a scenic tour. Including stops at Villa Balbianello gardens and interior then to Isola Comancina.

Lunch Suggestion:
Lunch at 'La Locanda dell'Isola" on the Isola Comancina.

Afternoon:
Quick visit of Villa Carlotta and finally Bellagio for a walk around then back to the hotel late afternoon.

Evening Suggestion:
Drive to one of the many local restaurants or walk into Cernobbio for a casual dinner.

Overnight Suggestion:
Hotel Villa d'Este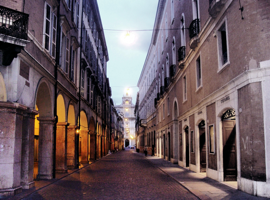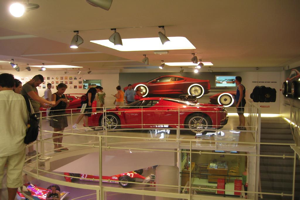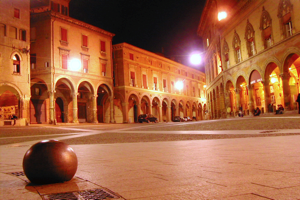 DAY 4

Morning:


Drive 246 KM to
Maranello
(Big driving day, mostly along the original 1000 Miglia route)


Y
ou can stop on the way for coffee in
Modena
Sited on the via Emilia, Modena has, since the days of the Roman empire, been an important agricultural centre. This enchanting town is known Internationally because of its proximity to Maranello, headquarters of Ferrari, and also for being the home of one of Italy's most illustrious Military Academies. The countryside around Modena encompasses the Nature Reserve Salse di Nirano. Modena has many sites of artistic and cultural interest, such as Modena Cathedral, the Tower of the Ghirlandina, the Lapidario Museum, the Church of St. Pietro, the Church of St. Agostino, Palazzo Ducale, the Duchi d'Este Library, the Civic Museums and the Estense Gallery.

Lunch Suggestion:


Drive 19KM to
Maranello

Lunch at
'Il Cavallino'
This is the restaurant where Enzo Ferrari famously had lunch his entire working life, just opposite the Ferrari factory.

Afternoon:

Tour of the Ferrari Museum.
A true receptacle of the Ferrari myth, the Company's official museum in Maranello collects cars, images and trophies of Ferrari's victories all over the world. The exhibition of the museum is a discovery journey of Formula 1 racers, Grand Tourers and Sports-Prototypes that have made Prancing Horse history.



Drive 57KM to
Bologna

Check-in to your hotel in Bologna and relax after a long day.


Evening suggestions:

One of the many restaurants within walking distance of the hotel.


Overnight Suggestion: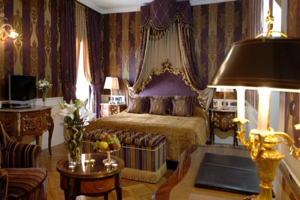 Grand Hotel Majestic "Già Baglioni" Bologna

The Grand Hotel Majestic "già Baglioni", the oldest and most prestigious hotel in Bologna, sits in the heart of the city on Via Indipendenza, within walking distance of Piazza Maggiore and the famous Due Torri. This superb five star deluxe hotel is situated in a Palazzo designed by architect Alfonso Torregiani during the first half of the 18th century and built by order of Cardinal Prospero Lambertini, who later became Pope. The palazzo is in fact, built on top of an ancient Roman road, part of which can be seen within the hotel.

http://www.lhw.com/Hotel/Grand-Hotel-Majestic-gia-Baglioni-Bologna-Italy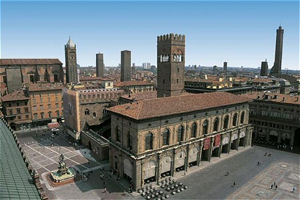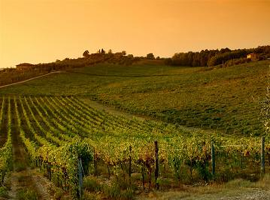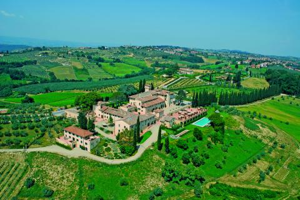 DAY 5

Morning:
Take some time to enjoy the centre of Bologna
Bologna is well-known for its food and for its politics, and is now regarded to be one of the most attractive cities in Italy, being full of character. The beautiful city centre in Bologna is well preserved and maintained, and is a credit to the city's policy of preservation. With unified architecture and marbled pavements, this charming Emilian City is well pedestrianised and easily explored by foot.



Drive 142 KM to
Castello del Nero in Chianti

Lunch Suggestion:

In the hotel on their beautiful terrace overlooking Chianti.


Afternoon:

Time to enjoy the spa, one of the many hikes in the grounds of the hotel or just sit by the pool and relax.


Evening Suggestion:

Drive to the wonderful Michelin Starred Osteria di Passignano.


Overnight Suggestion: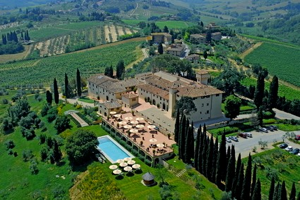 Castello del Nero

To describe the Castello del Nero as a five-star luxury hotel and spa does not do it justice. Located between Florence and Siena, this 12th-century castle presides over 700 acres of rolling Tuscan hills. The property has gone through a 2 ½-year renovation, restoration and modernisation while still retaining is historic authenticity. The labors have resulted in an unparalleled experience of living in a true castle in aristocratic ease while enjoying modern comforts and convenience.
www.castellodelnero.com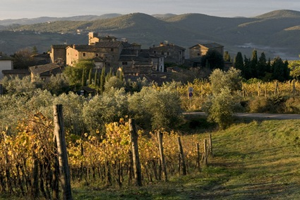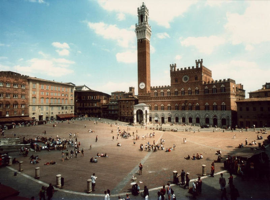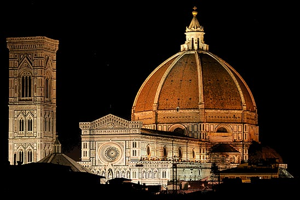 DAY 6

Explore Chianti
There are a number of superb options in the area including the superb cities of Siena and Florence. All reachable by car.

Overnight Suggestion:
Castello del Nero

DAY 7

Drive to Florence.

Ferrari pick-up from Florence airport.