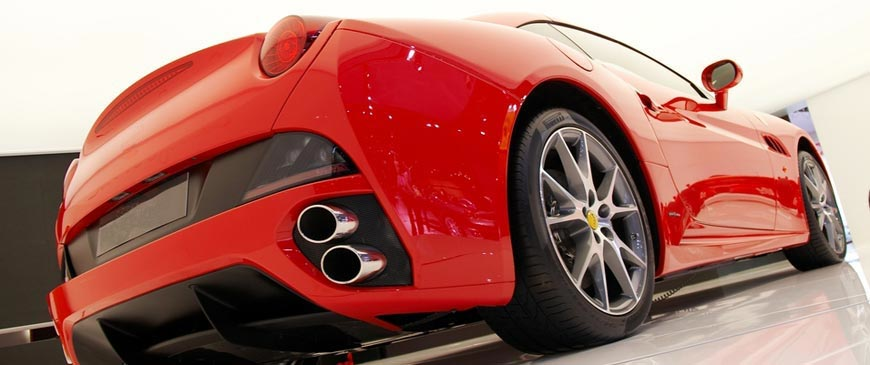 The Car

Our portfolio currently includes the Ferrari 458 Italia, Ferrari California, Ferrari 430 Spider, Ferrari Scuderia and Ferrari 599 GTB.

We also regularly offer non-Ferrari supercars to those wishing to try something different, these include the Audi R8, Aston Martin DB9 Volante, Bentley Continental GTC, Lamborghini Gallardo LP 560, Maserati Gran Cabrio, Mercedes SLS AMG and many more...

We can also source classic vehicles for your tour. For this example we based the tour in the spectacular Ferrari California.

Ferrari California


Technical Specifications
Vehicle Type: - 2-door hard top convertible
Configuration: - Front Engine
Engine: - 4.3 L V8
Capacity: - 4300 cc
Torque: - 485 Nm at 3500 rpm
Horsepower: - 460 bhp at 7750 rpm
Transmission: - 7-speed automatic and 6-speed manual
Wheelbase: - 2670 mm
Length: - 4563 mm
Width: - 1902 mm
Height: - 1308 mm
Weight: - 1765 kg
0-60 mph: - less than four seconds
Top speed: - 193 mph